Lessons and Coaching with Matt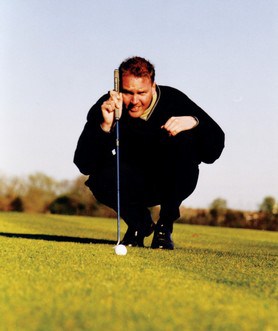 Matt Reid is our Pro and is well qualified to coach players of all levels and abilities. Matt represented the UK at 16 years old in major golf tournaments before turning pro at 18. He completed his P.G.A. training in 1994 and came to Mardyke in 1995.
All aspects of golf can be covered in a private lesson; woods, irons, putting, short game and bunker shots together with all rules and etiquette of the game.
If you are just starting out or are serious about improving your game Matt has a wide range of coaching and competitive experience that will help to fast track your improvement.
You can choose from a one hour individual lesson to concentrate on a particular aspect of your game or a 9 hole or 18 hole playing lesson.
Matt's tuition is personalised to work around you, whether you are a total beginner, a mid to high handicap player, have a single figure handicap or are looking to compete in high level competitions.
Our Package Deal
£70 for Members, £80 for Non Members
Coffee on arrival and a chat about your golfing background
10 minute Chipping and Putting Lesson
30 minute Swing Lesson
9 Hole Playing Lesson
Optional Lunch
Sandwich or Soup and a Roll
Golf Lessons
Adults
Juniors (under 14)
Range Lesson 30 Minutes
£20
£12.50
Range Lesson 45 Minutes
£30
–
Range Lesson 45 Minutes for 2 people
£25 per person
–
Playing Lessons 9 Hole
1 player £50
–
2 players £30 per person
–
3 players £25 per person
–
Playing Lessons 18 Hole
1 player £80
–
2 players £50 per person
–
3 players £40 per person
–
All tuition is inclusive of range balls
A course of 6 lessons can be booked for the price of 5
Lessons and packages can be tailor made to suit individual requirements.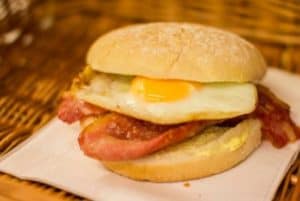 Join us for Golf and a breakfast sandwich from as little as £15.00 per person